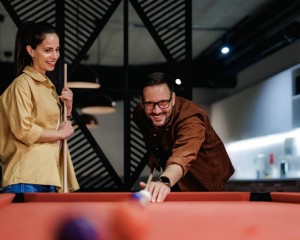 In today's fast-paced world, finding ways to unwind and have fun at home has become more important than ever. One of the best ways to do so is by creating a dedicated game room in your home.
A well-equipped game room can provide endless hours of entertainment for you, your family, and your friends.
In this article, our team at Vintage Hot Tubs in Victoria and Langford will explore the best game room products that can help you transform any space into a gaming paradise!