The Incredible Benefits of Owning an Outdoor Hot Tub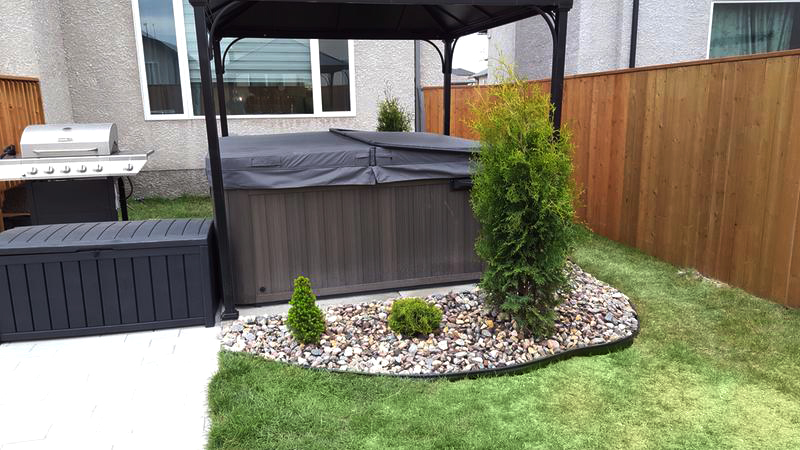 Are you thinking about buying a hot tub?
We can't blame you! From improving your health and wellbeing, to enhancing your backyard and the value of your home, an investment in an outdoor spa can make quite an impact on your lifestyle. In this article, we're going to take a closer look at the many perks of buying a hot tub. Read on to find out how you can benefit from this life-changing investment!
Health Improvements
Do you suffer from arthritis, stress, poor sleep patterns, or aches and pains? Are you recovering from a muscle, joint or bone injury? While your doctor should always be your main point of consult for recovery or treatment, many have found that spending time in the hot tub can help aid in many of the symptoms from these conditions, among others.
Hydrotherapy is a water-based therapeutic technique that is widely used by healthcare professionals to help better the health of their patients. Hydrotherapy utilizes the heat, buoyancy, and massage properties of the water inside the hot tub to deliver many benefits. The heat helps your body to unwind and relax, while the buoyancy lifts pressure from sore muscles and joints. From there, the powerful jets work tirelessly to massage the most stress-prone areas of your body, including the neck, shoulders, and upper back.
If you're suffering from any of the above conditions, we highly recommend that you speak with a physician before using a hot tub as a source of treatment.
Spending Time Outdoors
What better way to get some fresh air, than from the comfort of your own outdoor hot tub?
A hot tub provides a comfortable and relaxing environment that can be accessed throughout the year. Rain or shine, you can head outside and absorb all of the healing properties of your spa. Imagine that, at the end of a long, stressful day, you can kick back and unwind in the hot, jet-infused water, while spending some time outside in the beauty of your backyard.
Now that's something worth smiling about!
Entertainment & Recreation
A complete backyard hot tub installation can offer the perfect place to host family and friends. Besides the hot tub, you can include backyard features such as a built-in deck or patio, BBQ, exterior lighting, trendy outdoor furniture, a fire pit, and so much more.
By placing outdoor furniture near your hot tub, you can effectively create an area for your loved ones to lounge and spend time with those inside the spa, without actually getting into the water. That way, everyone can feel included and the conversation never has to end!
Backyard Improvement
We can't think of a better excuse to revamp your backyard than the addition of a hot tub. Fall in love with your backyard all over again by giving it the transformation that your family deserves. Make sure to take things like your deck and patio, landscape design, hot tub placement, greenery and flowers, and any trees into consideration as well.
If your hot tub is going to be placed away from your home, why not consider including stone pathways or stepping stones to provide a path to and from your home? Not only can this help to improve the safety of your home, but it can also add to the welcoming environment and flow of your backyard.
Once you add some pot lights throughout your walkway, garden, and exterior of the hot tub, your backyard will be well on its way to becoming a private paradise!
Relaxation and Stress Relief
You work hard all day. Whether it's driving to and from work, sitting at a desk, or caring for the children, chances are you might need a little break to relax and de-stress. Luckily, that's exactly what your hot tub is for. As you immerse your body into the heat of the jet-driven water, it's almost as though you can feel the stress seamlessly fading away as the relaxation settles in.
Whether you like to kick back and relax by yourself with some music and a good book or spend one-on-one time with your significant other, your hot tub can provide the perfect place to do so.
Hot Tubs in Victoria
Intrigued? We figured you might be! For hot tubs, hot tub supplies, and backyard accessories to complete your backyard installation, contact our experts at Vintage Hot Tubs today or visit us in store! We're located conveniently in the heart of Downtown Victoria.