Covana Hot Tub Covers
What if you could access your hot tub with the simple turn of a key without ever again having to struggle with opening a cover or removing snow, ice or other debris? With Covana Hot Tub Covers, you can equip your spa with one of the highest insulation covers on the market and then transform it into one of the most easily accessible! Covana Hot Tub Cover systems are completely automated gazebos which offer you maximum comfort, safety and intimacy. Our products are designed to endure the most rigorous climates while saving you money on unnecessary water, heating bills, and maintenance products. Interested in learning more about Covana covers? Click here to inquire today!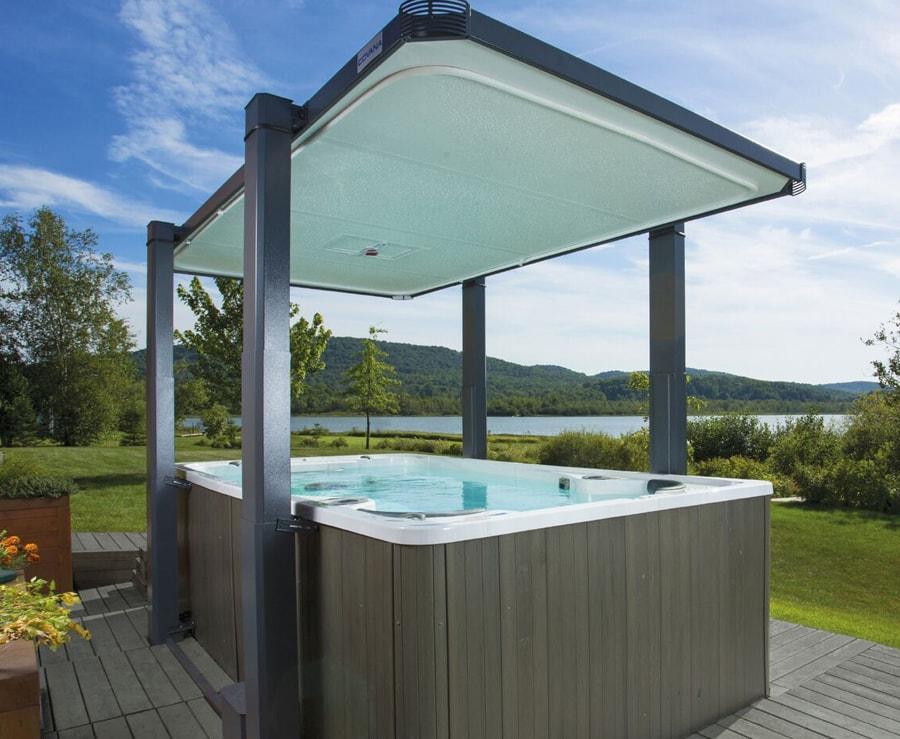 Covana Legend
With the Covana Legend, your swim spa will be more accessible and easier to use than ever! In almost any weather condition, the cover can be retracted with the simple turn of a key and after only a few seconds, you can dive in and enjoy it without ever having to struggle with a cumbersome cover. When closed, this robust cover, with a far higher insulation value than more traditional hot tub covers, provides unequaled protection while preventing undesirable access to children, animals and intruders. Once opened, its roof will protect you from bad weather conditions and the solidity of its design will ensure your peace of mind, regardless of how bad the conditions are. In addition, its flexible design makes it ideal for both oval and rectangular swim spas.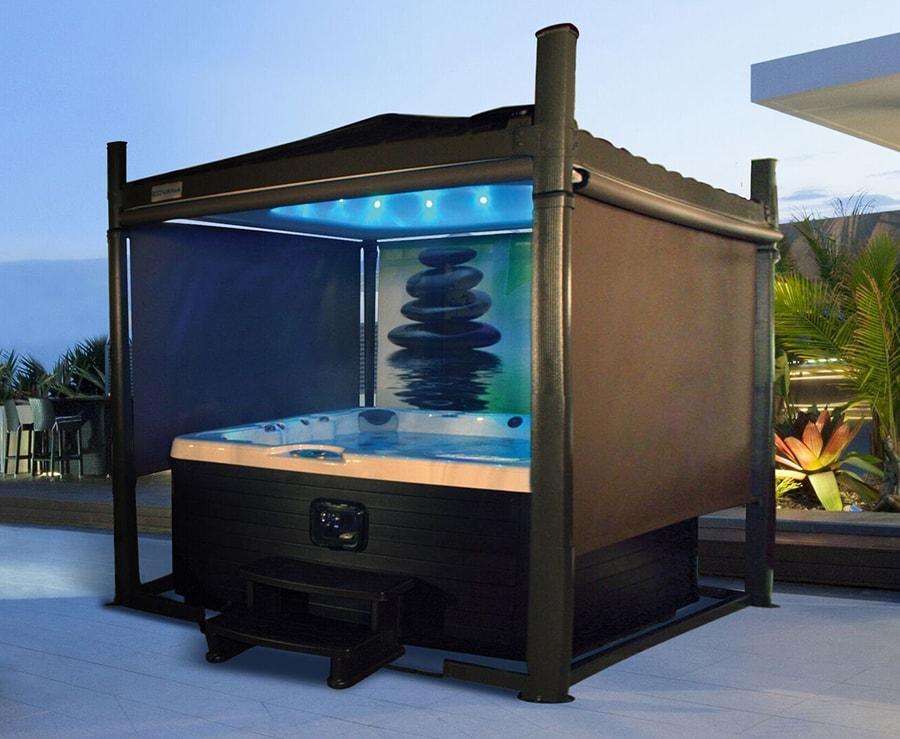 Covana Oasis
The Covana Oasis is not only a hot tub cover, it's also an automated, state-of-the-art, easy-to-use gazebo! The DEL lighting system was designed to create a warm, friendly atmosphere and relaxing ambiance based on a combination of colors. When closed, its water-tight seal reduces the spa's heating costs due to its superior insulation value while, at the same time, preventing undesirable access, thus protecting your investment for as long as you own it! When opened, you have a modern, elegant gazebo within 20 seconds. It protects you against storms and harmful ultraviolet radiations, providing you with a private space thanks to retractable shades available as an option.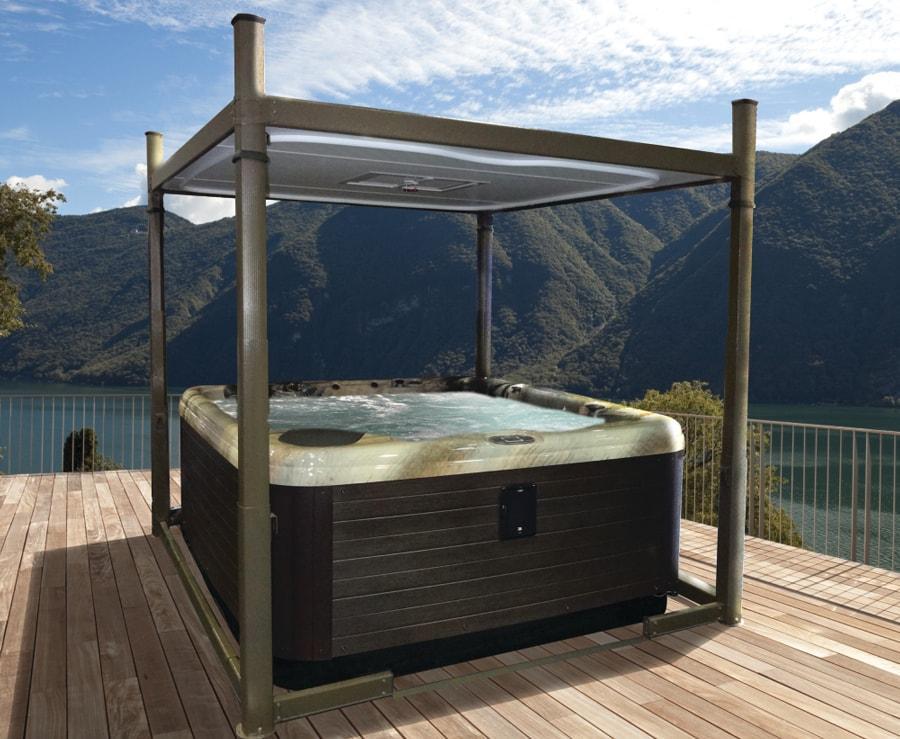 Covana Evolution
The Covana Evolution offers a wide range of solutions as it is compatible with square hot tubs from 7' to 8' and rectangular units from 8' x 9' to 8' x 11' and also for the first time, an automatic solution for round hot tubs up to 8'. Its refined design gives the Covana Evolution a sleek and streamlined look while its adjustable size offers the greatest range of possibilities to fit larger hot tubs. We are proud to make elegance, security and ease-of-use available to you to make your spa experience a unique one!