Relieving Stress with Your Swim Spa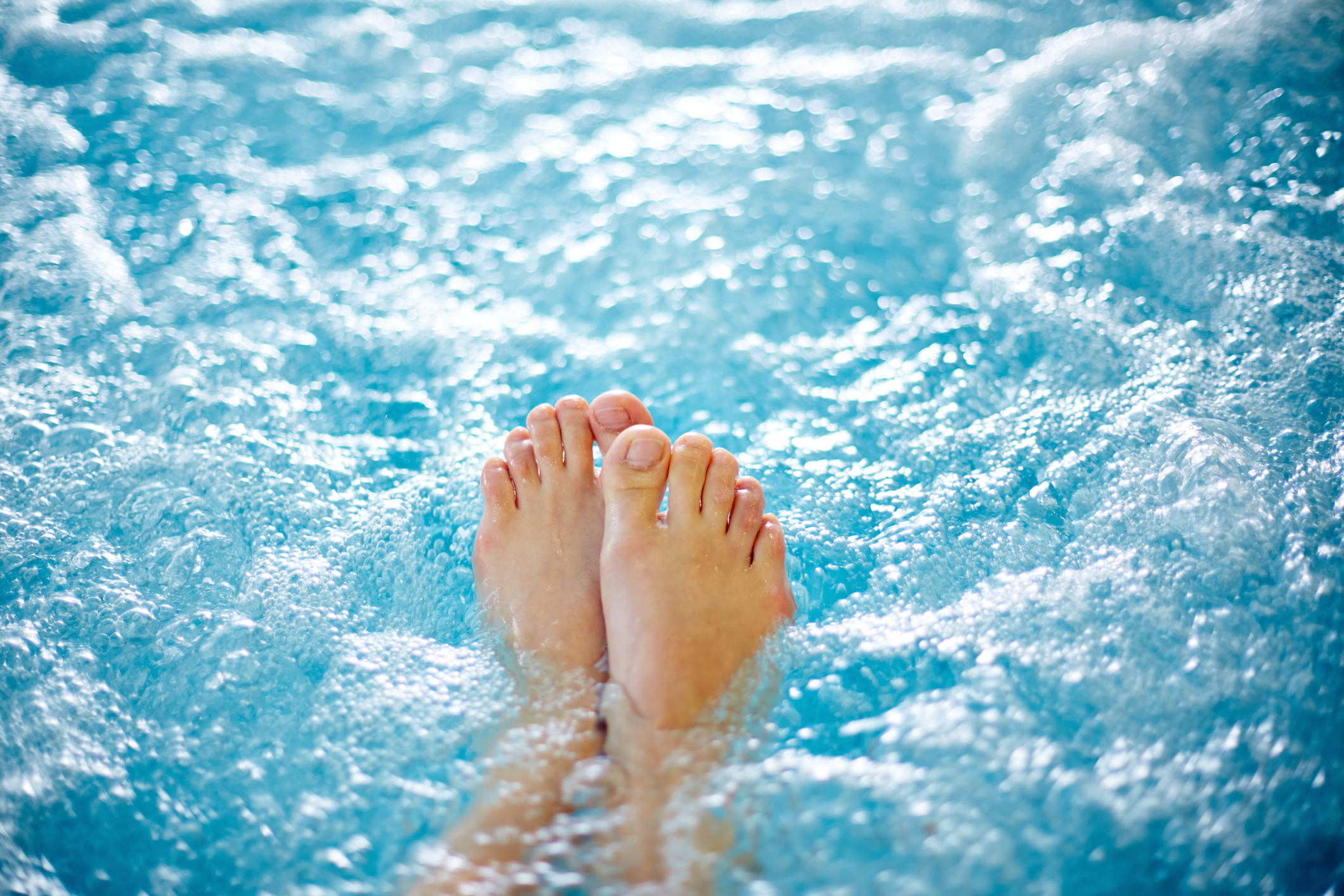 Have you been feeling stressed lately?
Whether you prefer a compact exercise pool or a larger swim spa, soaking in the warm water several times a week can help to reduce stress levels. If the idea of a tropical vacation sounds like a relaxing paradise, you can easily find a way to convert your yard into a place that resembles something along those lines. In this article, we're going to take a closer look at how relaxing in your outdoor swim spa can help you reduce stress levels.
Unwinding with Your Spa
Build an Installation Geared Toward Relaxation
With an extensive variety of swim spas for sale, all you need to do is answer a few simple questions when it comes down to design so you aren't hind-sighted. Once you have determined the location of where you would like your swim spa to be placed, then you can begin the exciting process of creating your unique landscape. Remember, you are doing this to help release tension, so if the extensive upkeep of plants and structures isn't something you will have time for, you may wish to look into something that requires less effort on your part or consider hiring a professional landscaper on a seasonal basis.
Many appreciate a more convenient design, such as having a swim spa located right off of the house. When the sun sets and the temperature starts to drop, all you have to do is pull a fresh robe from the dryer and dash out to the swim spa to enjoy the benefits of your rejuvenating luxury. With the addition of a gazebo, which actually compliments a spa quite nicely, you can benefit from a privacy enclosure or a roof over your head to protect you from the elements while you enjoy your soak. A few hanging petunia baskets or a potted tiger fern can add a splash of beauty to your spa with minimal upkeep. Alternatively, a trellis of bougainvillea could provide a lush curtain of concealment and because it grows well in both shade and direct sunlight, will prove to be a durable and vibrant accent to your backyard.
Soak Your Troubles Away
With the soothing ambiance you have created, all that is left is to sit back in the jets and let the hot water massage your tension away. However, it may come as a surprise to learn that the de-stressing doesn't have to end there! Adding spa-friendly aromatherapy fragrances to the bubbling water can infuse the water and air with a soothing scent of your choosing. If you are feeling a bit congested, just a little eucalyptus in the water can help get you on your way to easier breathing. A particularly long day may need a bit of lavender to add to the soothing qualities of the spa.
Swim Spas in Victoria and Langford
Because having a swim spa could improve your quality of life and ease the stress that comes from living a busy and often strenuous lifestyle, it is easy to understand why so many homeowners quickly recognize it as a necessary investment. If you would like to learn more about swim spas, please Vintage Hot Tubs. With locations in both Victoria and Langford, stop by Vintage Hot Tubs where our helpful staff will be happy to answer your questions.