Which Is the Best Hot Tub for Me?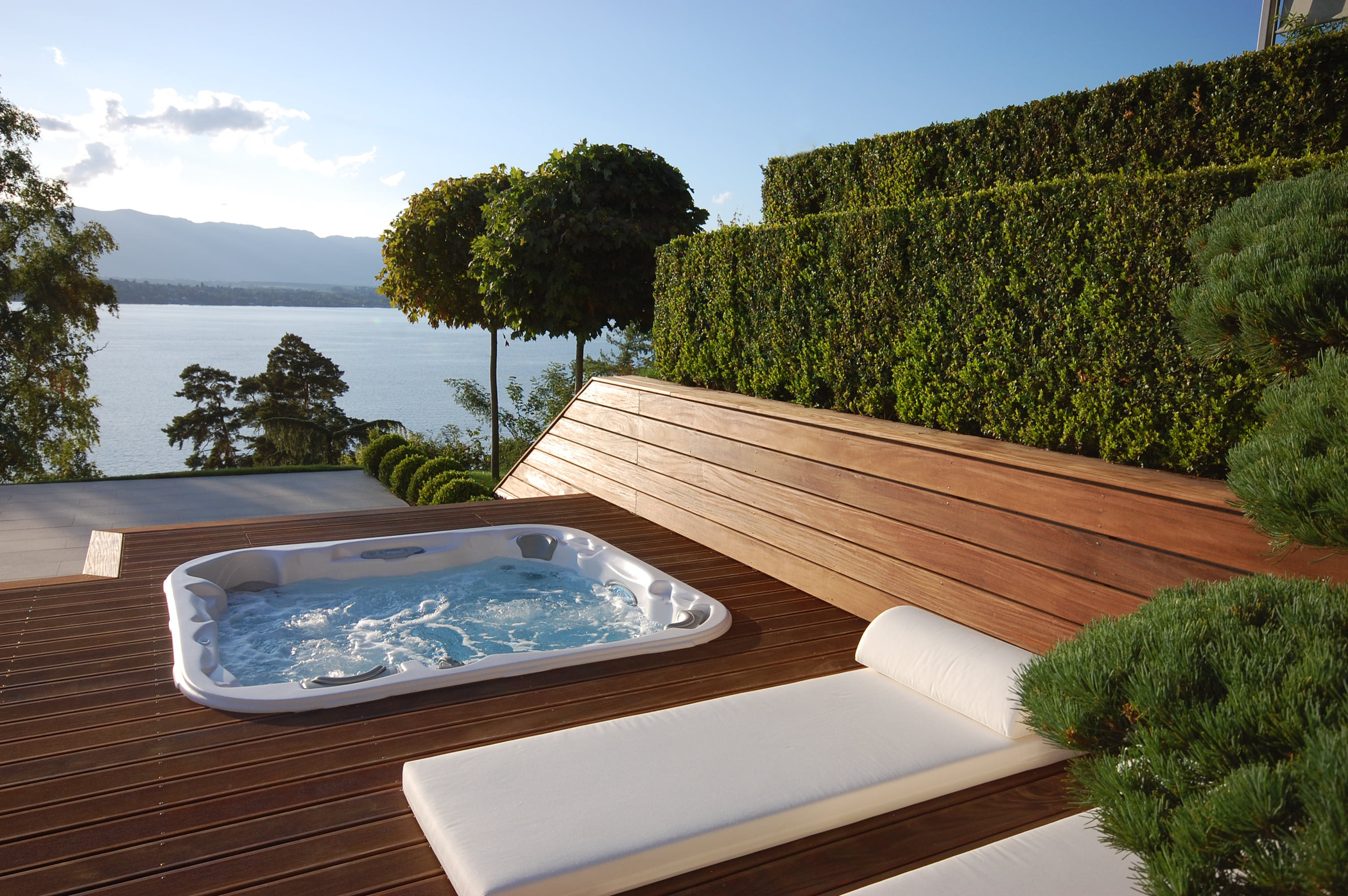 Are you thinking about getting a hot tub? Besides becoming the cool person who has a hot tub, you can also take advantage of all the health benefits the warm water provides. Hot tubs can help you heal more quickly after an injury, reduce the pain from arthritis, and help you relax and sleep better after a long, stressful day. But before you can benefit from all of this, you have one major decision to make: what type of hot tub are you getting? In addition to the size and price considerations, you also need to look at the brands. As with many products, not all hot tub brands are the same. In fact, some of them are very different.
Here are some of the top hot tub brands on the market today and a little about each one. This information may help you determine which of these brands meets all of your needs.
Dimension One Spas®
Hot tubs by Dimension One Spas® are perfect for those who are looking for spas that come with just about everything. They have many different features, which is what you'd expect from a manufacturer that has been in the hot tub industry for 40 years. Their models are split into three collections: the Bay Collection, the Reflections Collection, and the @Home Collection. All three feature a range of hot tubs designed for comfort and great performance.
What sets the Dimension One Spas® brand apart from others, is its innovations. These smart tubs connect to an app, allowing you to control the temperature, lights, jets, and more. The app will even alert you when it is time to schedule a maintenance visit.
Nordic Hot Tubs™
Nordic Hot Tubs™ are perfect for those who are looking to fully embrace hydrotherapy and the health benefits that it offers. The Nordic Hot Tubs™ brand offers everything from their classic round hot tubs to their large luxury models, plus a number of others. These hot tubs make use of the exclusive Dual Therapy System, or DTS, from Nordic Hot Tubs™. The DTS system is designed to combine massage along with heat to improve your circulation and loosen up any tight muscles.
With their focus on hydrotherapy and healing, the Nordic Hot Tubs™ brand is a great choice for anyone who is dealing with chronic pain, arthritis, or routinely needs to recover from injuries or high-performance workouts.
Sundance® Spas
Sundance® Spas pride themselves on offering hot tubs for everyone. Some hot tubs are simply too tall for some people to get into. Those who have difficulty navigating steps, for example, may not be able to use traditional hot tubs. Sundance® Spas offers low profile options that can be used by the elderly and those who have difficulty stepping up or walking.
One of the primary features of Sundance® Spas is their unique lounge seats. These seats are similar to a recliner, and are designed to provide outstanding comfort while you relax in the hot tub. Their Accu-Ssage therapy chairs are also very comfortable and provide you with a deep-tissue massage.
Hot Tubs for Sale at Vintage Hot Tubs
All three of these brands of hot tubs excel in certain areas. Which one is right for you? That depends on your needs, of course, so research each one to see exactly what they offer. For more information or to get started today, visit your local British Columbia Vintage Hot Tubs store location. We have two showrooms, located in Victoria and Langford, B.C. that have experienced and friendly team members who can assist you.