J-19 PowerPro®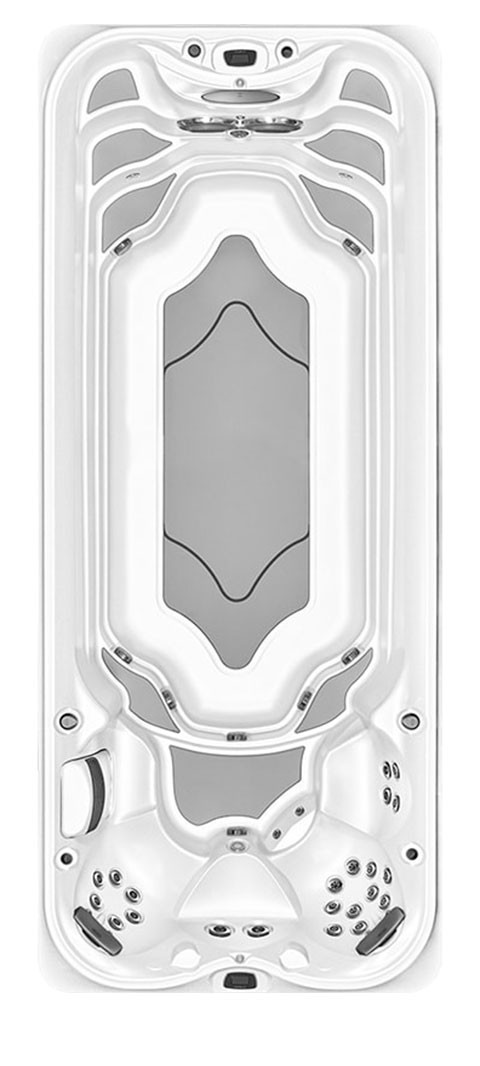 Jacuzzi® Swim Spa
Seating Capacity:
4-5
Jets:
26
Dimensions:
564 cm x 236 cm x 135 cm / 222" x 93" x 53"
Spa Volume:
2,378 gal
Dry Weight:
3,028 lbs / 1,374 kg
Filled Weight:
22, 949lbs / 10,412 kg
About this Swim Spa
Take a new approach to comfortable and enjoyable exercise. The J-19 PowerPro Jacuzzi® Swim Spa offers an open-concept area that is perfect for a variety of exercises and recreational activities. The high-powered jet system found at the far end of the swim spa is perfect for walking, jogging or swimming against, so that you can enjoy an effective workout regimen complete with comfortable cardiovascular activity. Afterwards, you can enjoy a relaxing soak within one of the comfortable, ergonomic seats, as the hydrotherapy jets help to ease your pain and tension. Whether you're alone or with loved ones, the J-19 PowerPro can make the perfect addition to any lifestyle. The best part about owning an all season pool? You can make use of it 365 days a year – rain, shine or snow.
Similar Products
Seats: 4-5

Seats: 4-5