J-16 PowerPro®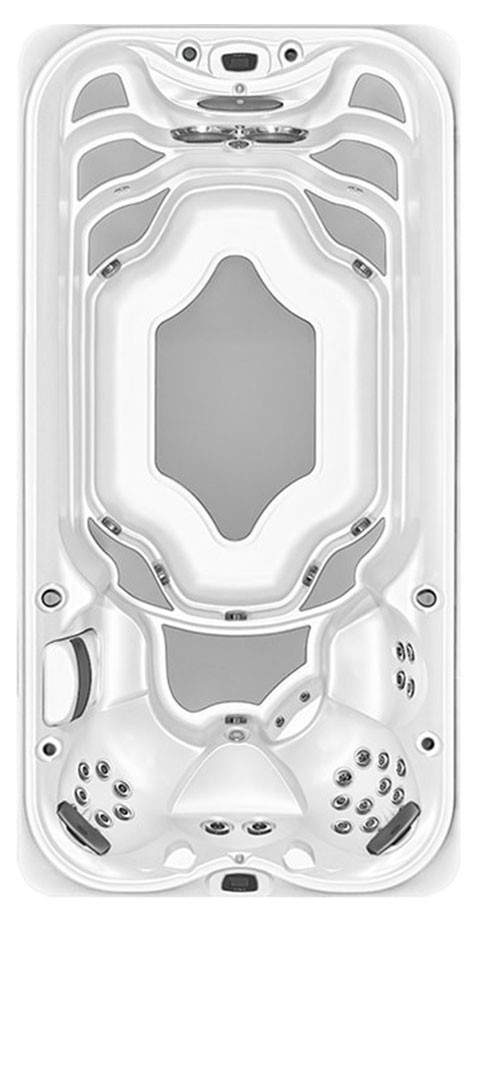 Jacuzzi® Swim Spa
Seating Capacity:
4-5
Jets:
26
Dimensions:
472 cm x 236 cm x 135 cm / 186" x 93 " x 53"
Spa Volume:
2,010 gal
Dry Weight:
2,560 lbs
Filled Weight:
19,394 lbs / 8,800 kg
About this Swim Spa
Make stress relief and relaxation a top priority in your future. The next time you are feeling stressed, overwhelmed or that you simply need some time to yourself to rest and rejuvenate, consider soaking in your J-16 PowerPro Jacuzzi® Swim Spa. Equipped with multiple ergonomic seats and a variety of strategically-placed hydrotherapy jets, your swim spa can provide the perfect environment to recharge. Whether you soak alone, with a friend or with a group of loved ones, this large swim spa can accommodate with ease. If you find that exercise is the perfect solution to helping you ease stress and live a healthier lifestyle, your Jacuzzi® Swim Spa can offer that to you as well. The choice is all yours!
Similar Products
Seats: 4-5

Seats: 4-5