J-19 PowerActive™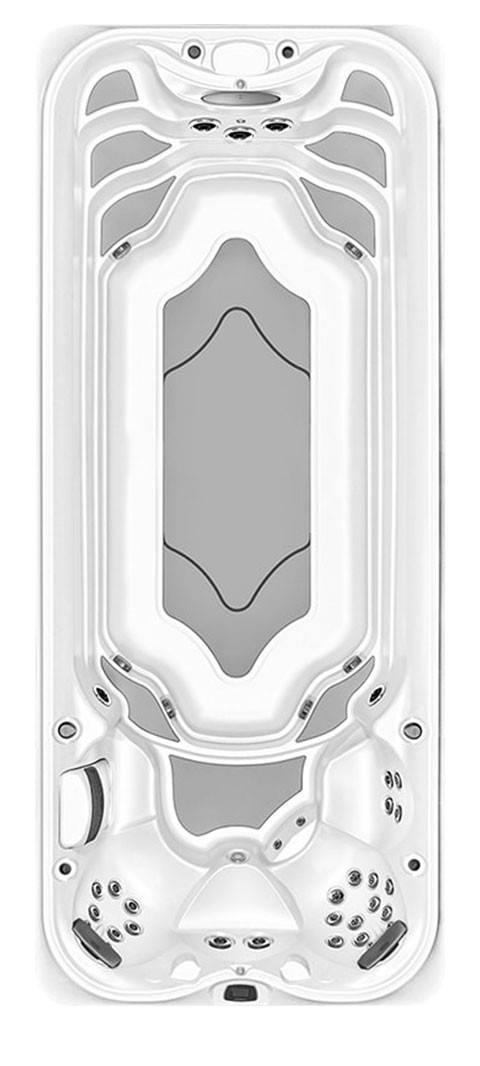 Jacuzzi® Swim Spa
Seating Capacity:
4-5
Jets:
26
Dimensions:
564 cm x 236 cm x 135 cm / 222" x 93" x 53"
Spa Volume:
2,378 gal
Dry Weight:
3,028 lbs / 1,374 kg
Filled Weight:
22,949 lbs / 10,412 kg
About this Swim Spa
Do you want to get more out of your backyard living space? Transform your backyard into an outdoor oasis with the addition of the J-19 PowerActive Jacuzzi® Swim Spa. Whether you're looking to entertain loved ones, relax and rejuvenate after a long day, or contribute to a healthy lifestyle with regular exercise, your outdoor all season pool can help. With features such as ergonomic seats, hydrotherapy jets, LED lighting, and energy-efficient technology, you can enjoy a top experience for many years to come.
Similar Products
Seats: 4-5

Seats: 4-5