J-16 PowerActive™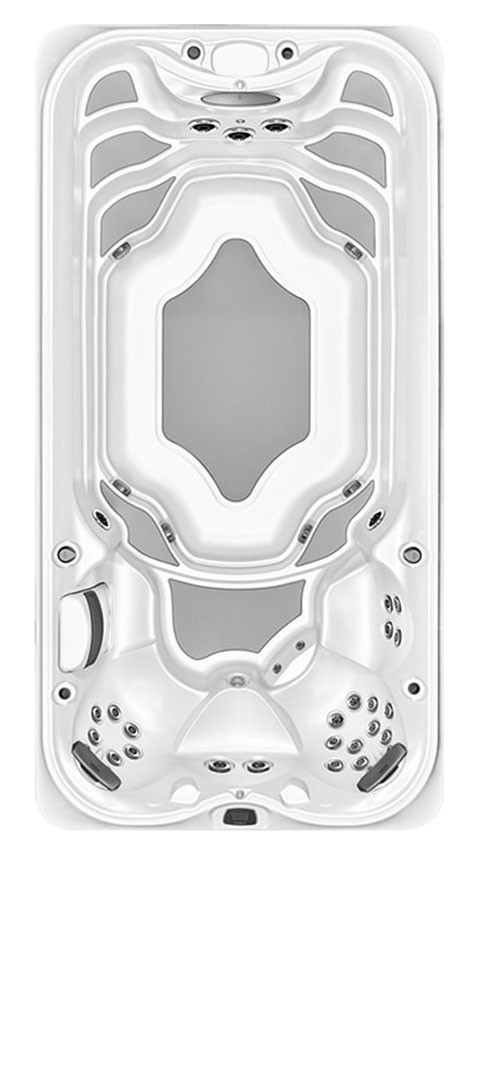 Jacuzzi® Swim Spa
Seating Capacity:
4-5
Jets:
26
Dimensions:
472 cm x 236 cm x 135 cm / 186" x 93 " x 53"
Spa Volume:
2,010 gal
Dry Weight:
2,560 lbs / 1,162 kg
Filled Weight:
19,394 lbs / 8,800 kg
About this Swim Spa
Revolutionize the way you spend time in your home and backyard. With the J-16 PowerActive from Jacuzzi® Swim Spas, you can create the indoor or outdoor oasis of your dreams. Spend time relaxing, as the soothing hydrotherapy jets work their magic on your sore and tired muscles, helping you to exit feeling rejuvenated. On the other hand, the J-16 PowerActive Jacuzzi® Swim Spa can also help you engage in the perfect water workout. No matter your fitness goals, this versatile swim spa can help you along the way.
Similar Products
Seats: 4-5

Seats: 4-5