Encore™ LS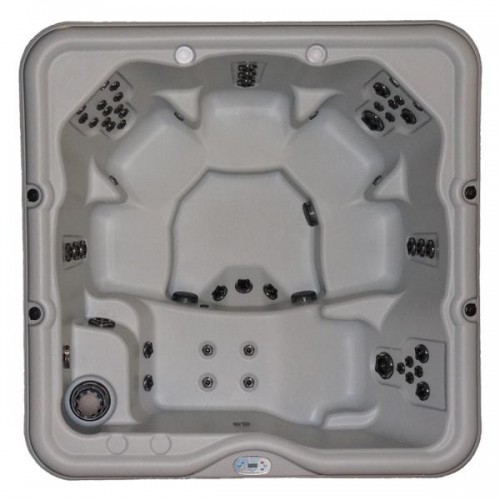 Experience a sanctuary of pleasure and relaxation
Seating Capacity:
6
Jets:
53
Dimensions:
84 in. x 84 in. x 35 in. (215.4 cm x 213.4 cm x 88.9 cm)
Spa Volume:
Approx. 330 gal. (1250 L)
GET THE BEST PRICE
STORE LOCATOR
More About This Model
Once you've settled into the corner captain's chairs or our No-Float™ lounger, the Encore LS™ will envelope you in Affordable Luxury from neck to toes. Powerful Nordic Star™ jets work their magic on your neck, back, hips and feet. Muscles you didn't even know you had, begin to unknot and unwind letting you drift into complete relaxation. You've never felt this good and you may not want to leave...ever! But don't worry, your Encore LS™ will be ready and waiting for your next soak session.
Similar Products
Seats: 6

Seats: 8