Ways to Stay Healthy While at Home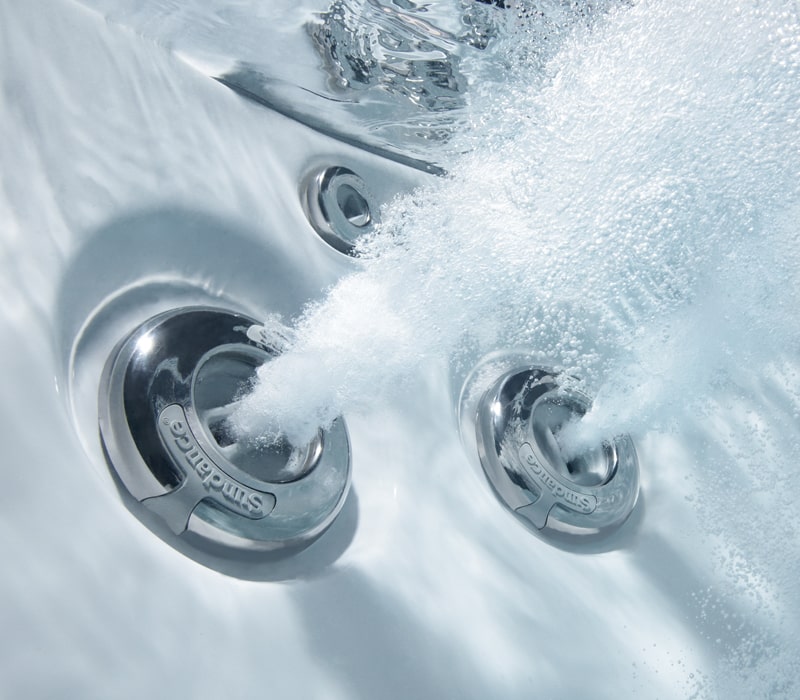 Your good health can start right in your own home and backyard. If you're spending more time at home these days, which seems to be the truth for many of us, you may be wondering just how you can continue to live the healthiest lifestyle possible. Especially when the couch and television seem to be calling out your name!
Read on for some great tips on how you can stay healthy from the comfort of your own home, especially with the help of a hot tub, swim spa or in-home exercise space.
Exercise at Home
Swimming is one of the best exercises known to man. Not only does it work your entire body, but this no-impact activity places zero strain on your joints. And, most importantly, it's fun.
What's not to love?
Rather than heading to the beach or the fitness club several times a week, why not simply step out into your back yard? With a swim spa, you can swim laps in place with or without a strong current. You can also add some traditional land exercises such as jogging and weight training (using special water dumbbells) to your routine. The resistance offered by the water makes the exercises even more effective, allowing you to burn a lot of calories while toning your muscles.
Relax at Home
Who needs to drive through traffic and fight for a parking space when you can bring the day spa to you? With a hot tub, you can enjoy all the benefits you would get at a spa right in your own back yard.
Want a massage? Your hot tub allows you to customize the massage according to your specific wants and needs. You can enjoy a therapeutic massage, a reflexology treatment, a Swedish massage or a heavenly full-body experience. It's up to you.
While the massage aids in relieving tight muscles, the heated water increases your body's production of endorphins, a feel-good hormone that leaves you feeling relaxed and rejuvenated all at once.
You can even plan a full spa day centred around your hot tub. Give yourself a facial and hit the hot tub while your masque dries. When you exit, you can do a manicure and pedicure and then hit the hot tub again for a different style of massage. Finish off with a refreshing cool shower and you'll feel as great as you look.
Have a Hobby
Everyone needs some downtime. And the best thing to do with those hours is to take some time for yourself. One way to do that is with a hobby.
Hobbies not only help you to de-stress, but they also give you something to look forward to. And, if your hobby encourages some physical activity, all the better.
One of the best ways to incorporate mind and body is with a game room. Not only will it offer you hours of enjoyment, but it's also something you can share with your family and friends. No game room would be complete without a pool table. It's a game you can play on your own, with another person or even in pairs. Other game room additions could include an air hockey table, a ping pong table and a dartboard. You can even set up a table and chairs for cards or game nights.
Vintage Hot Tubs
If you're ready to live a healthier lifestyle, Vintage Hot Tubs can help you do just that. As one of the premier providers of swim spas and hot tubs in British Columbia, we are always on top of the latest outdoor hot tub trends. Drop-in for a visit at one of our showrooms to view the best hot tubs in the area or to speak to one of our experts.