4 Best Benefits of Hot Tub Covers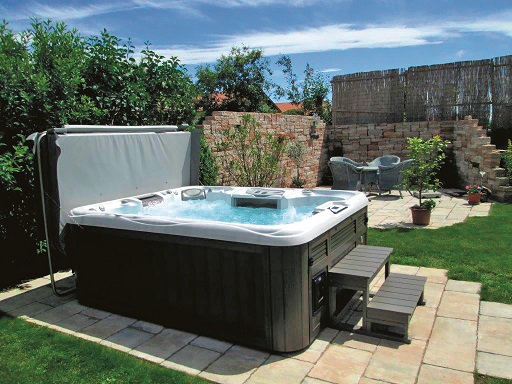 Hot tubs are a great place to unwind after a long and stressful day. To ensure you enjoy every single minute of your spa experience, appropriate protection is key. That's where a high-quality cover comes in.
Let's take a look at the top five benefits of hot tub covers.
1. It Protects Your Spa
Your spa is a major investment in both your home and well-being, so it deserves to be protected. The key to keeping your spa in good working order is a high-quality hot tub cover.
Hot tub covers produced by reputable companies are made with durable marine-grade material and offer superior protection for your spa. A cover adds years to the life of your spa by protecting your spa's jets and other components from the elements.
2. It Keeps the Water Clean
Another equally important function of a hot tub cover is to keep your water clean. A cover prevents dirt, debris, and bugs from falling into the water which, in turn, means less cleaning and chemicals are necessary.
3. It Saves You Money
While a cover may seem pricey, it's a short-term cost for long-term savings. A cover makes your spa more energy-efficient, saving you money on your electric bill as well as on your water bill.
A good quality cover will offer superior insulation, trapping heat inside your spa. Even in the winter, you'll be able to keep your hot tub at the temperature you prefer, eliminating the cost of re-heating your water.
It will also protect your water from Mother Nature. Without a cover, water evaporation, cool rainfalls and snow will take a toll, turning regulation of your spa's water temperature into a nightmare.
4. It's a Safety Feature
A hot tub cover can also act as a lockable safety device, keeping children and pets out of the water. A good quality cover will come with locking straps to keep it secured to the top of your spa. This ensures you don't have to constantly supervise your kids when they're in the backyard.
Many parents also opt for a lockable gate system around their spa as an extra security measure to keep their children out.
How to Keep Your New Cover in Great Shape
If you want your cover to stand the test of time, maintenance is key. Luckily, it's also pretty easy and doesn't take a lot of time.
Start by giving your cover a good wipe-down with a cleaner every few weeks. Not just any household cleaner will do, however. It should be formulated specifically for hot tub covers.
Applying a high-quality UV vinyl protector every three or four months is also a good idea. If you don't want to be bothered with that, you also have the option of purchasing and using a cover cap.
During the winter, snow and ice should be removed from your cover after every storm. Opt for a broom or brush rather than a shovel to ensure you don't scrape or cut your cover.
Vintage Hot Tubs
If you're new to hot tub ownership, Vintage Hot Tubs can help you get up to speed in no time. From the benefits of hot tub covers to routine maintenance, our experts can help you learn all you need to know to own a hot tub successfully.
As one of the premier providers of hot tubs in British Columbia, we stock everything you need in-store from hot tub parts to accessories. Visit or contact one of our showrooms to shop or to learn more about our hot tub prices.