SMARTOP® COVERS
ACCESS YOUR SPA WITH EASE AND COMFORT
Gone are the days of lifting and storing a heavy cover to gain access to your spa. With Smartop® Spa Covers, lifting the cover is a safe and simple operation. Spa technology is rapidly developing and improving, so why shouldn't the accessories that go along with them? The spa cover is arguably the most essential accessory, as they can provide protection, help reduce operational costs and keep debris out of the water. With Smartop®, you can enjoy a quality product that is designed and built to stand the test of time.
WHY INVEST IN A SMARTOP® COVER?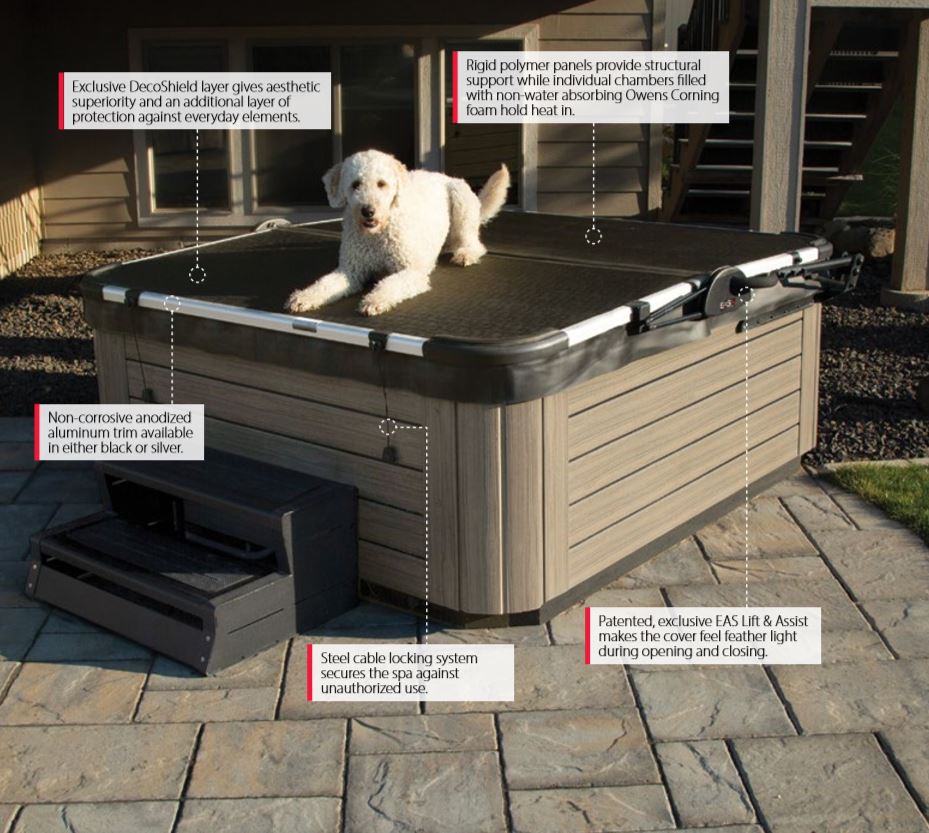 SMARTOP® FEATURES
Smartop® Covers succeed where the others tend to fail. These advanced and innovative covers offer a solution to many of the issues that modern hot tub and swim spa owners face when trying to protect, access and store their spa, especially while maintaining a sleek and stylish backyard area.

• Exclusive DecoShield Layer provides an additional layer of protection against the elements in a stylish design.
• Rigid Polymer Panels provide structural support while individual chambers filled with non-water absorbing Owens Corning foam retain the heat.
• Non-Corrosive Anodized Aluminum Trim is available in either black or silver, to patch your preferences and the aesthetic of your backyard.
• Steel Cable Locking System secures the spa against unauthorized use, creating a safer backyard environment
• Patented and Exclusive EAS Lift & Assist makes the cover feel light as a feather when opening and closing the spa.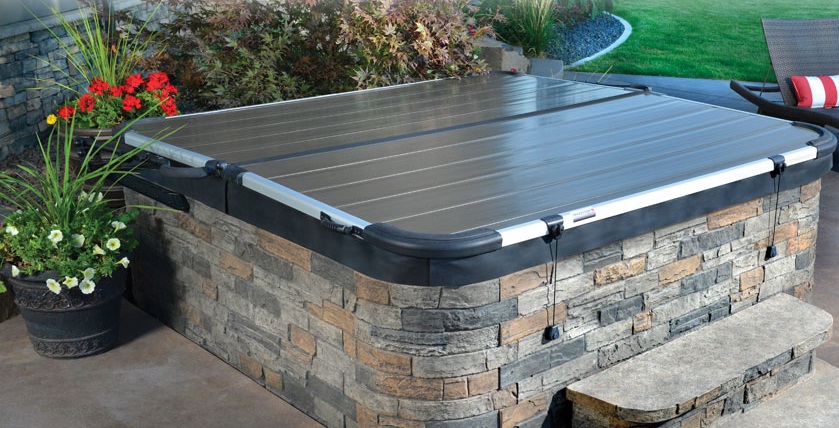 SMARTOP® BENEFITS
Just when you thought that spending time inside your hot tub or swim spa couldn't get any more enjoyable, you discovered the benefits of Smartop® Covers!

• Maintenance free
• Safe and secure
• Non-absorbing foam
• Strong and durable build
• Weather and water resistant
• Energy efficient
• Eco-friendly
• Quality performance guarantee

Contact Vintage Hot Tubs to find the spa cover you've always wanted – and the last one you'll ever need.