Reasons to Use Your Hot Tub in the Winter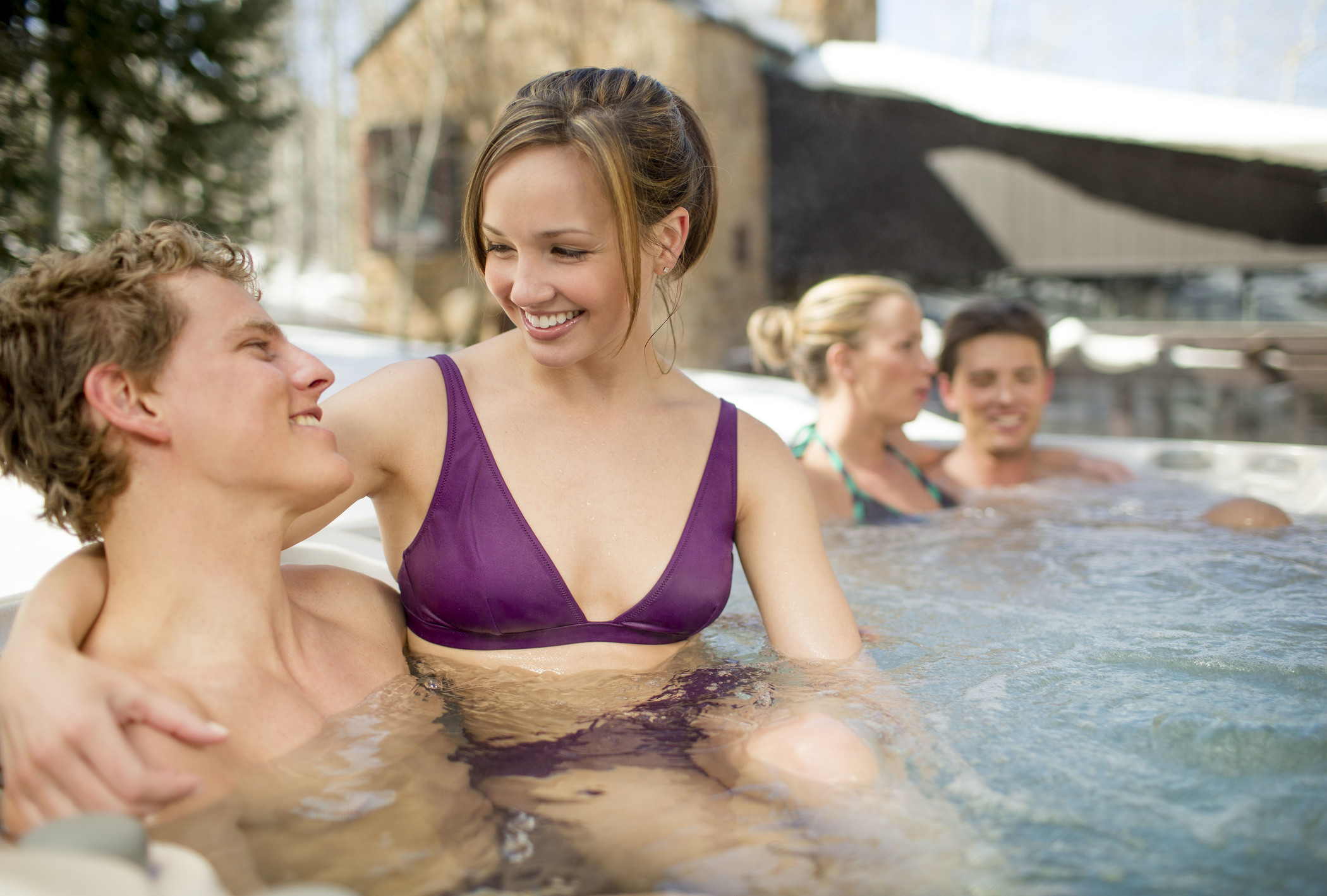 If you're preparing to hibernate for the winter to avoid the bone-chilling weather, it may be time to re-think that decision. Fresh air is an essential part of living a healthy lifestyle. Not only can it help to improve energy levels and sleep patterns, but can also help to strengthen your immune system – all while reducing stress!
If you're not a fan of the outdoors during the coldest months of the year, worry not. You can still get a daily dose of fresh air while doing something else that's great for your health: relaxing in your spa. If your hot tub is inside a gazebo or under a pergola, you won't even have to wait for the snow to stop to take a dip. Now, let's take a look at the best reasons to use your spa this winter.
1. It's Good for Your Health
As cold and flu season kicks into high gear, it's important to keep up your defenses. One way to do that is with regular dips in your spa, which enables you to fortify your immune system as you relax. The heat of the water improves your circulation and, as a result, your white blood cell production. This is important because it's these little powerhouses that can help keep you healthy by targeting the areas of your body where germs or toxins are present.
2. It Can Aid in Pain Relief
If you suffer from arthritis or other chronic conditions that are made worse by the weather, your hot tub can be a great source of pain relief. The combination of heated water and jet massage soothes tight muscles, while increasing blood flow to injured joints and muscles lessens inflammation. You can get the most out of your hot tub by doing stretches while submerged. Stretching while your muscles are warm and pliable well help increase your flexibility and overall mobility.
3. It Aids in Stress Relief
No matter what the source of your stress — from work, to health issues to relationships, or even preparing for the holidays — your hot tub can help. Heated water and jet massage together help release tightness from your muscles, allowing you to relax. The heat also increases your body's endorphin production, a feel-good hormone associated with pain and stress relief. As your endorphin levels rise, your stress levels lower, leading to a sense of contentment and peace.
4. It Enhances Your Social Life
If you're tired of the same old get-togethers with friends and family, why not add your hot tub to the mix? A hot tub party can spice up or mellow out any gathering, depending on your preference. Make sure your guests come prepared with their bathing suits, robes and warm hats. It's also wise to keep a lot of towels on hand so your guests can dry off quickly once the dip is over.
Play music and chat, or try some party games while you're in the spa. Either way, it will be a party your friends won't soon forget.
Vintage Hot Tubs
Are you looking for the perfect spa for your home? Our staff at Vintage Hot Tubs can help. We provide the best hot tubs and hot tub accessories in British Columbia and can help you find a spa that matches both your needs and your budget. Drop-in for a visit at one of our showrooms or send us a message to learn about our hot tubs for sale.