DualSTREAM SwimExpert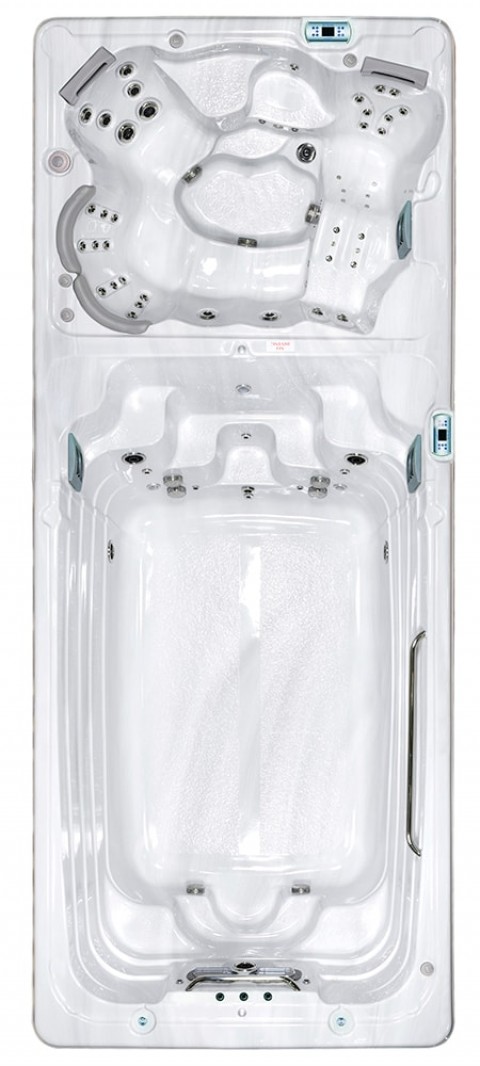 Enjoy life more in an all weather pool
Seating Capacity:
4
Jets:
53
Dimensions:
226" X 93" / 574.04 cm X 236.22 cm
Height:
52.75" / 133.99 cm
Spa Volume:
2076 US gallons / 7,857 L
Dry Weight:
4,000 lbs / 1,815 Kg
Filled Weight:
21,317 lbs / 9,672 Kg
GET THE BEST PRICE
STORE LOCATOR
Operating Costs
Ambient temp of 45F/7C:
$14.72 (hot tub) / $49.00 (swim spa)
Ambient temp of 75F/24C:
$6.65 (hot tub) / $49.00 (swim spa)
About this Swim Spa
This all weather pool is designed to bring your swim to life with proven technology. Imagine never having to turn, touch or push off from any wall. The swim current is as natural as nature itself and provides you the ability to focus on your stroke and enjoy the fluidity of the swim current adjusted to your personal swim level.
Similar Products
Seats: 3

Seats: 3