Jubilee All-In-110V™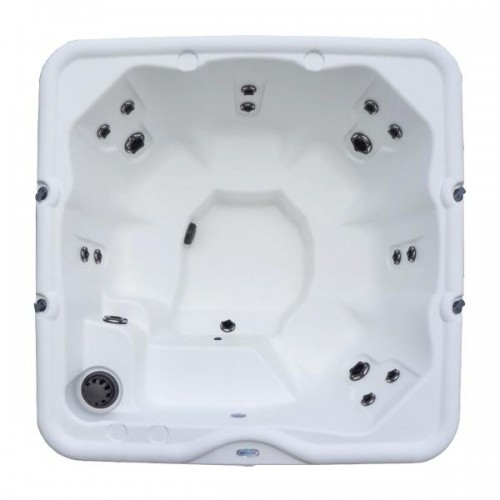 Seating Capacity:
6
Jets:
18
Dimensions:
84 in. x 84 in. x 35 in. (213.4 cm x 213.4 cm x 88.9 cm)
Spa Volume:
Approx. 325 gal. (1231 L)
GET THE BEST PRICE
STORE LOCATOR
More About This Model
Affordable Luxury in a Plug-N-Play! Can it get any better? We don't think so! Imagine total relaxation as gently bucketed seats cradle you while the swirling water washes over your entire body. Powerful jet massage un-knots muscles and relieves tension allowing you to refresh and renew! Take home Affordable Luxury today with Nordic's Jubilee All-In-110V™!
Similar Products
Seats: 5

Seats: 3