New Year's Resolutions to Help You Relax and Reduce Stress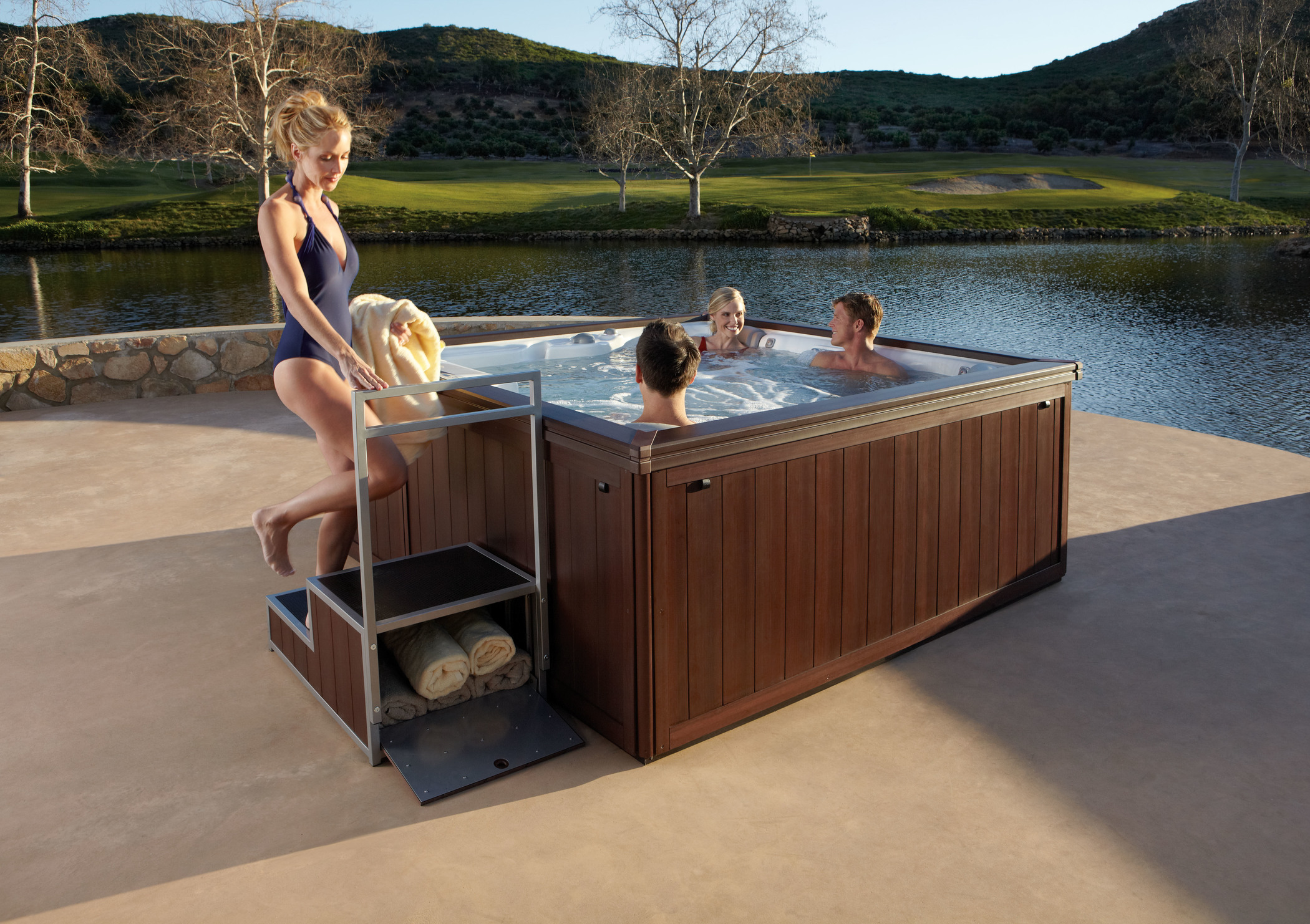 Was 2019 a little more stressful than you would have liked? If so, there are a number of things that you can do to mitigate and manage your sources of stress. Our experts have created a list of New Year's resolutions that can be used to manage stress, if not eliminate it altogether. To reduce your stress in 2020, read on!
Enjoy Regular Hot Tub Therapy
Nothing beats a relaxing soak in the hot tub. But did you know daily dips in your spa actually work to reduce your overall stress? That's because heated water and jet massage together offer a host of health benefits. From relaxed muscles to targeted massage of sore areas and pressure points to an increase in your body's endorphin production, hot tub therapy can't be beaten. So, why not schedule 20 to 30 minutes of spa time daily? Your body and mind will reap the rewards.
Make Good Food Choices
Did you know there are certain foods that help your body manage stress? While it's important to eat a healthy diet daily, incorporating particular foods into your meals can help you, especially on higher stress days. Eating a bowl of oatmeal for breakfast has many health benefits, including encouraging higher production rates of serotonin in your brain. This soothing chemical, which can also be found in whole grain bread, cereal or pasta, helps to regulate mood. Vitamin C-rich foods such as oranges, strawberries, broccoli and bell peppers also work to curb stress hormones in your body. If your brain is buzzing at night, drinking some warm milk or herbal tea can help your mind settle and prepare for sleep.
Engage in Regular Exercise
Making time for physical activity is a good investment in your health. And, when you're strong both physically and mentally, you're also better able to handle stress. Making a commitment to exercise can be hard, however. That's why it is so crucial to choose activities you enjoy. Whether it's swimming, walking or playing football, fitting in a minimum of three 30-minute sessions a week is vital to managing stress.
Get More Sleep
It's especially difficult to handle stress when your mind and body are not well-rested. To be at your best each and every day, make sleep a priority. That means catching seven to nine hours of sleep each night. If your desire is to be rested daily, do everything you can at night to make it happen. You can start by turning off all screens an hour before bedtime to give your brain time to recharge. Make sure your room is cool and dark for sleeping and ignore incoming texts and messages by snoozing your phone or tablet.
Vintage Hot Tubs
If you're ready to give stress the boot this year, our staff at Vintage Hot Tubs can help. As the provider of the best hot tubs in British Columbia, we can help you find the model that is right for you. Drop-in for a visit at one of our showrooms where you'll see only the best swim spas and hot tubs as well as high-quality billiard tables.