How to Incorporate Hydrotherapy into a Busy Routine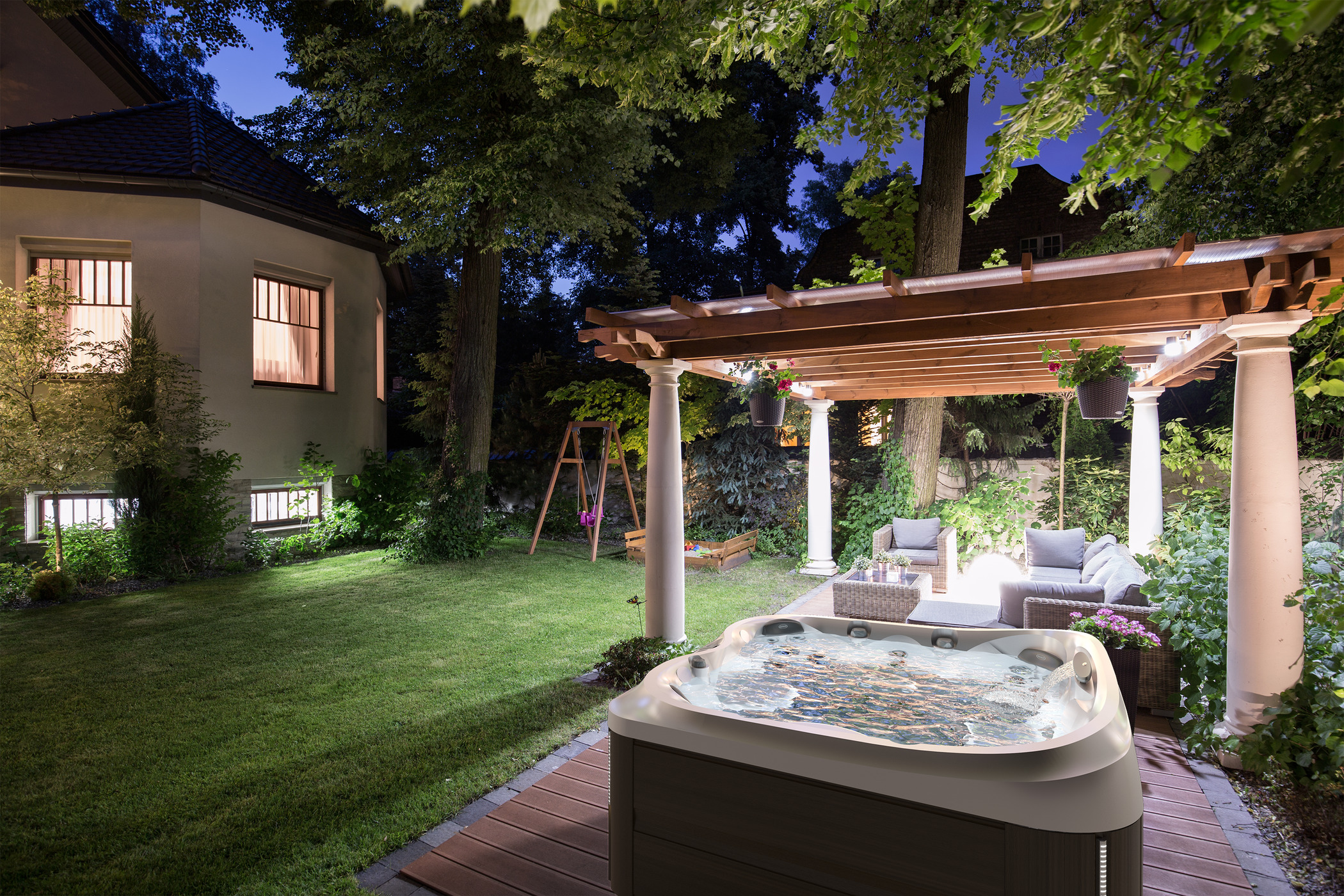 Relaxing in your home hot tub at the end of a busy day has to be one of the best feelings in the world. Hydrotherapy, the health practice of soaking in warm jetted water has been proved to improve many health benefits. Users have reported experiencing better sleep, less joint pain and an overall feeling of well being. However, in today's bustling world, it can be hard to find time for yourself. Between work commitments and family responsibilities taking time for self-care can be challenging. Collected below are some helpful tips to help incorporate hot tub therapy into your life.
Exercise in the Spa
If you are already planning on completing a workout, why not combine it with your hydrotherapy time? Working against the resistance of the water has been known to increase the difficulty of the workout. Hydrotherapy can also help to relax stiff muscles. Completing your workout in a hot tub can also improve your range of motion. If you have a large swim spa, consider swimming against the current in the tub.
Invite Some Friends
Share the benefits of hydrotherapy with those that you hold the closest. Consider inviting your friends over to share some time in the hot tub. Conversation and health benefits can be shared in a relaxing and stress-free environment. This is a great way to bond with friends and family and can really help build some great memories.
Get Up with the Birds
If you are finding yourself short on time towards the end of the day, waking up early to soak in the hot tub may be a great option. Starting your day in your own hot tub can ensure that you go through the day with a calmer mind and less sore muscles. This helps to start your day refreshed and ready for anything!
Plan a Date Night
What better way to spoil the one that you love, than with a relaxing date in the hot tub? The soothing benefits of the warm water will help to relax tense muscles and will help both of you sleep better. To really up the date night factor, consider adding candles and some spa music. Romantic lighting can really help to increase the ambiance. This date night can be a great way to bond and save money!
Vintage Hot Tubs
If you are lucky enough to be located on the coast of British Columbia, Vintage Hot Tubs is there to help you with all your hot tub needs. With showrooms in Langford and Victoria, our professionals are excited to get you soaking. With competitive hot tub and swim spa pricing, as well as many other leisure options, we are your one-stop shop for all things fun! We also offer the SwimLife Swim Spa, which allows user to both exercise and soak in one tub. Pop into one of our showrooms and learn for yourself why they are the best at what they do.